Ernährungsberatung online - Du kannst Gesundheit!
Nutrition counselling online –
you can get your health back
Are you motivated to take your health back into your own hands? You would do anything to finally become healthier again?
Great – I'll show you how!
Maybe your diet hasn't been the best in the last few years. No matter! Today is the day you make a new, healthy decision. You will take responsibility for your own health again and change your diet.
Sometimes the baby has to fall into the well before we wake up. Maybe the saying is true that man only learns through pain. In my story it was like that.
Maybe you were suddenly torn out of your everyday life by a heart attack or stroke. Or maybe it was gradual – more and more illnesses like obesity, high blood pressure, bad cholesterol levels, too many medicines…. Now you have reached the point where you want real change.
 Are you annoyed or sad
that your doctor's line is busy all the time?
about full waiting rooms at your doctors?
about having to measure your blood sugar and blood pressure every day?
about new medicines all the time?
that no one really listens to you and you feel left alone?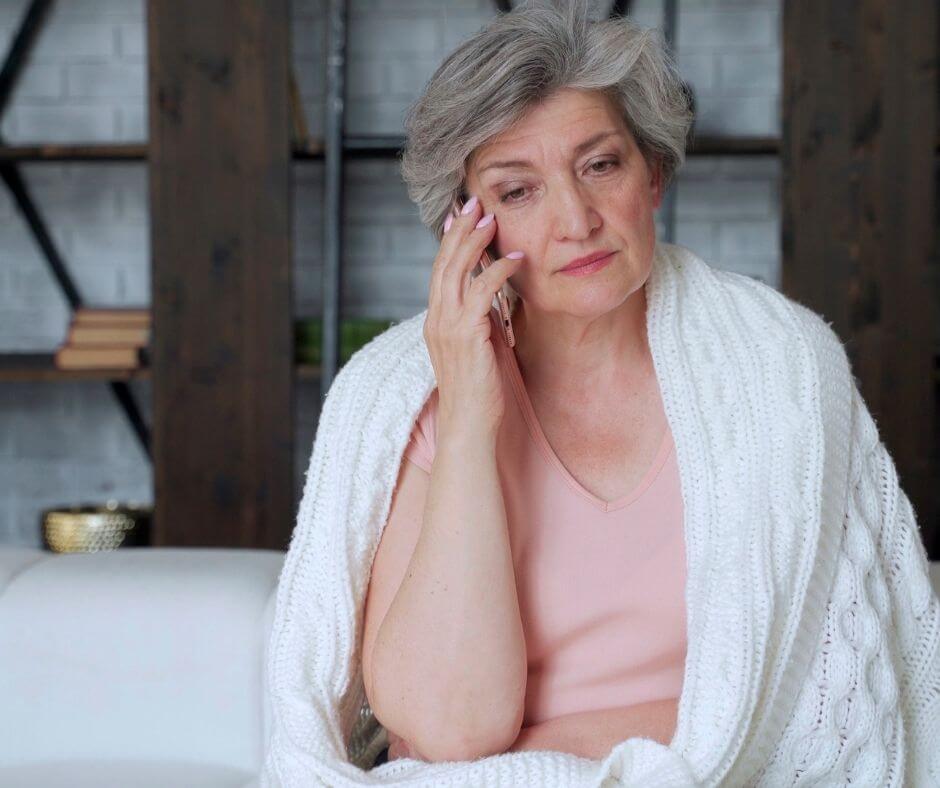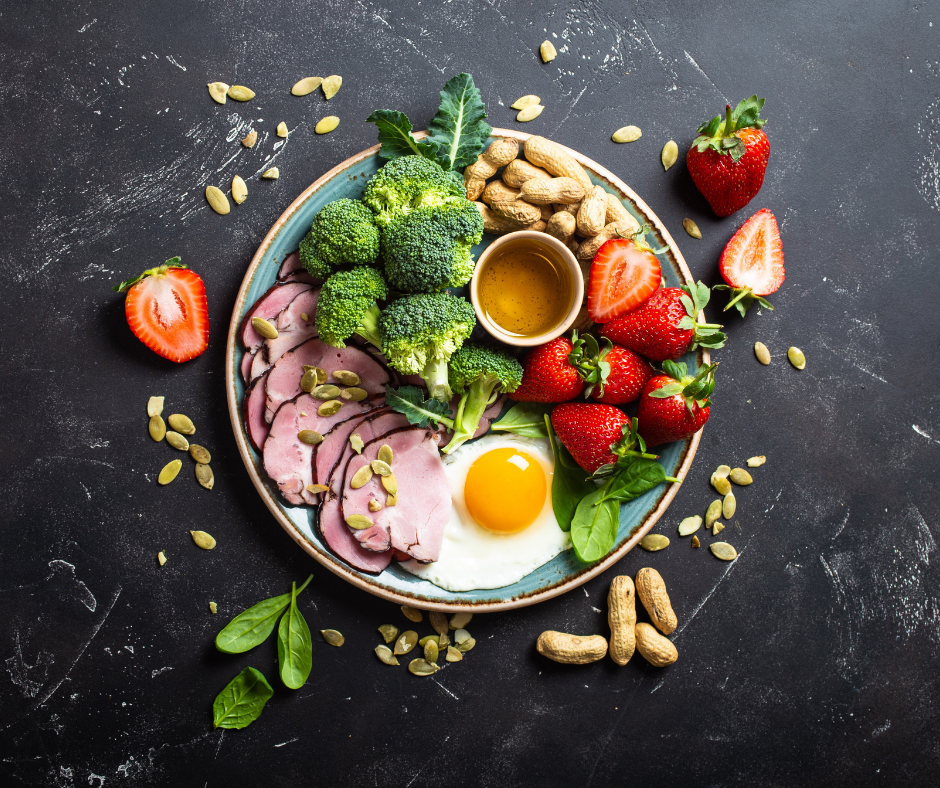 Would you like to
understand how your illness came about?
know how to eat healthier?
learn what influence your lifestyle has?
trust your body and your intuition?
look forward to restful sleep at night?
take less medication?
finally feel more vital, fit and full of energy again?
You can look forward to a positive new attitude towards life!
 With me you get the latest health knowledge
how your lifestyle has made you sick
what influence your food choices have
which processes food triggers in your body
what you should look out for when shopping in future
how to find your personal nutritional style
You don't like a diet plan?
Great – me neither!
With me you will learn what is important in meal composition: the selection of nutrients rather than meticulous calorie counting. You should enjoy preparing and eating – no matter whether you are passionate about cooking or can only heat water.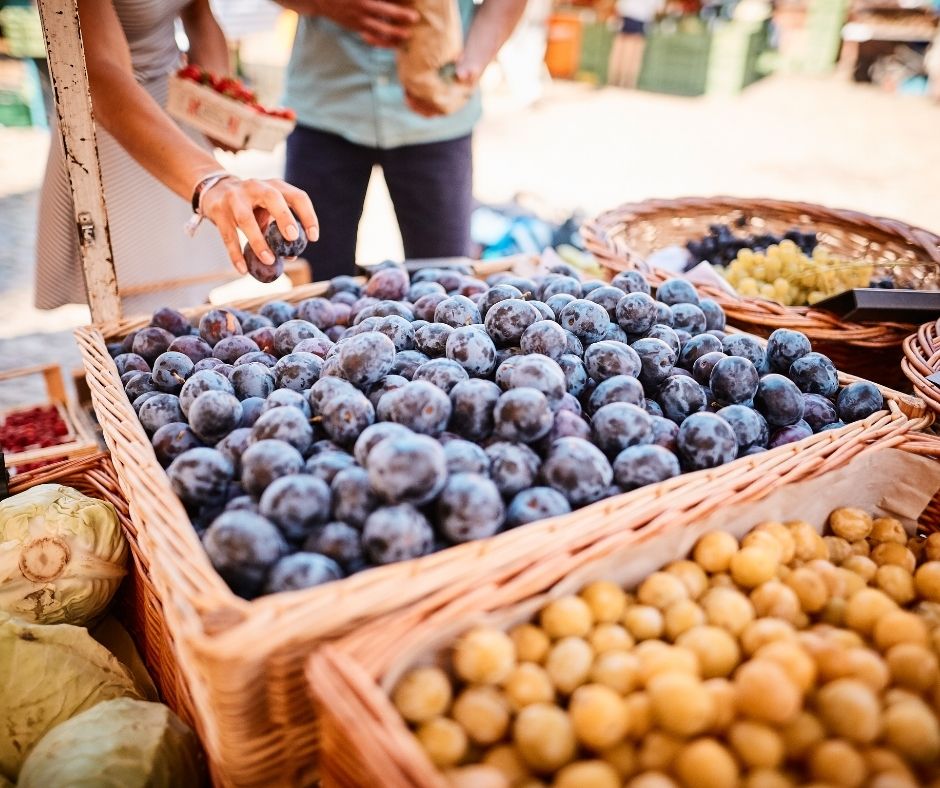 Do you still have reservations or concerns?
Do you think you are too fat, too sick or "too this or too that" for anything to change for the better? Please believe in yourself! I do!
Have you already tried many things and nothing has changed in the long run?
You only have to get up once more than you fell down. Just because something didn't work in the past doesn't mean you can't change it from today.
Do you think you know everything about healthy food?
Then I have to disappoint you 🙂 Nobody can know everything about nutrition. Above all, we look at what nutritional composition YOU need to become healthier. An individual nutrition concept will help you.
You are right just as you are at this moment. There are good reasons why you have reached this point in your life. And we can look at them together, if you like.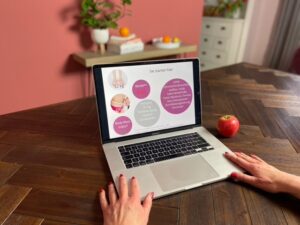 It is so important to look honestly at the beginning of the counselling and to take stock. When you enter a destination in your navigation system, it also needs your starting position to determine the way. For this I am at your side, accompany you and take you virtually "by the hand" or even in the arm if you like.
Please give yourself time for your health to blossom
Please give yourself time! Obesity and diseases do not develop or disappear overnight. My online nutritional counselling is not the start of your next diet. It is your lighthouse, your orientation, which lifestyle will allow you to be healthy in the future. I am at your side and answer your questions. You learn at your own pace. Whether with seven-league boots or at a snail's pace.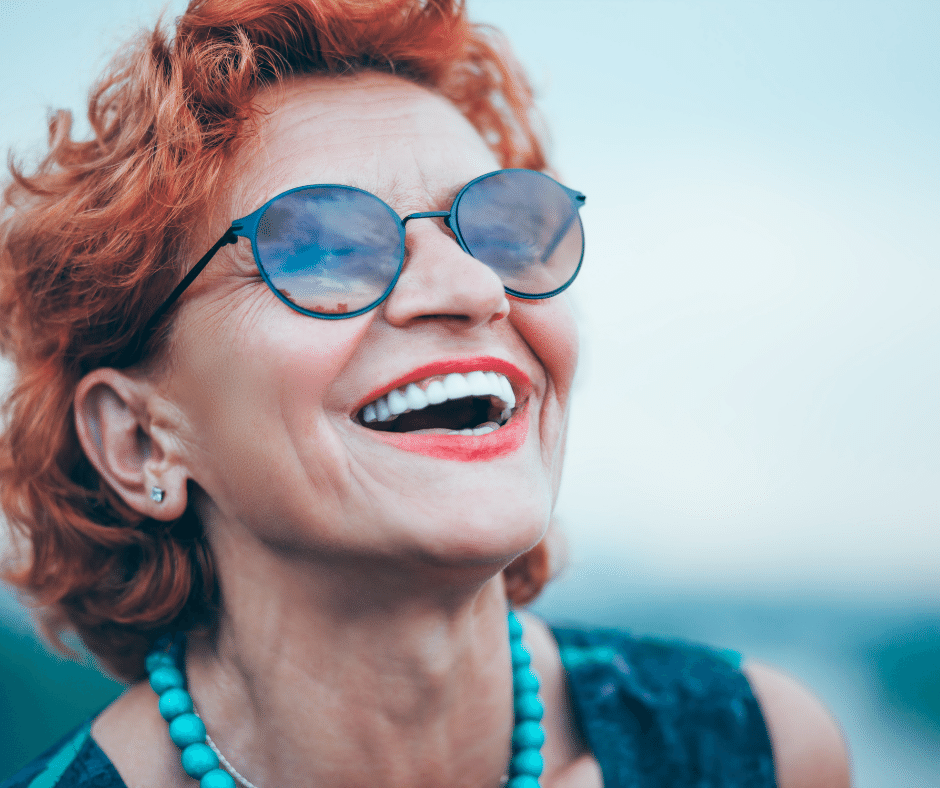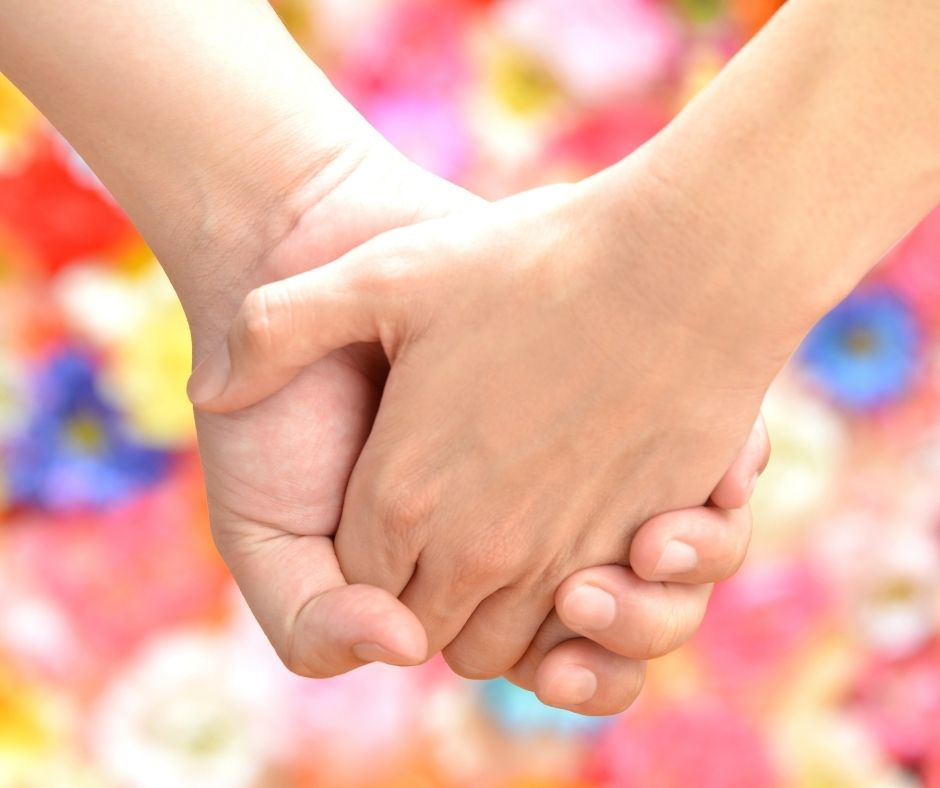 For which diseases does my nutritional counselling help?
Nutrition is the basis of your health. Your immune system is located in your gut. Your food has a great influence on your microbiome (the bacterial landscape of your gut) and thus on your strong immune system. Every bite that goes into your mouth determines your long-term health or illness. I believe that almost every symptom is alleviated or disappears completely on a low-carbohydrate, high-fat, nutrient-rich diet.
You can achieve particularly good results by changing your diet in the case of:
Type 2 diabetes, obesity, migraines, skin diseases, high blood pressure, elevated cholesterol levels, mild and moderate depression, cardiovascular diseases, gastrointestinal problems, non-alcoholic fatty liver, persistent fatigue and energy deficit, first signs of dementia and Alzheimer's disease. It is not primarily about losing weight. Nevertheless, you can lose excess pounds and get closer to your desired weight if you want to.
Which requirements are necessary?
The public health insurance funds only cover the costs of counsellors who are certified by the German Nutrition Society (DGE).
This is comparable to a "National Health Service" that you know from other areas (glasses, dentures, etc.). My health and nutrition coaching is a private service that you can invest in your well-being. Your advantage: I am not bound by any guidelines, but can advise you in the best possible way according to the latest scientific findings.
Are you privately insured? Then why don't you ask your insurance company if they will reimburse my fee on a pro-rata basis.
If you are ready to go new ways, you are very welcome!
You will be amazed at what you learn with my guidance. You will be bursting with enthusiasm when you feel the great new sensation with which your body gratefully responds to your new eating habits.
Please click on email if you would like to write to me or book. Alternatively, write to me at info@alexandrafriedhoff.de
What makes me different from other nutritionists? 
Together with you, I find out the causes of your complaints. It is important for me to explain the connections between your diet, your lifestyle and your symptoms. You can only change what you understand in the long term. During the implementation of new (dietary) habits, I stand by your side and support you.
As a non-medical practitioner for psychotherapy and coach, I can also support you in psychological processes. Sometimes the solution can also lie in the mental area, if physical goals are not achieved. Due to my profound knowledge, I have sensitive antennae for this. But first of all it is important to optimise your nutrition. Disturbances in the intestines can have an impact on brain health and your mental stability. Do you feel pushed into the "psycho corner" where you don't belong? Then it's even more worthwhile to take a look at your eating habits.
Food and drink comfort or alleviate anxiety. They can alleviate inner restlessness and banish boredom. Emotional eating is the technical term for this. Maybe you know the situation: You have have been arguing with your partner and are sad or angry. A frank discussion is necessary. You don't dare (yet); instead you eat a bar of chocolate or a bag of crisps and your bad feelings disappear. But your conflict remains. The next time, you are more likely to go back to frustration eating instead of openly discussing your dispute. This is how you get into a vicious circle that we can break together.
Knowledge is precious – experience priceless
Thanks to my own story, I have a wide range of experience. I have mastered many things and I am happy to pass on my knowledge to you! Everything I recommend I learned in my trainings, tried out on myself and found to be good! I was probably the biggest carbohydrate junkie in the world! For more than six years now, I have been enjoying the low carb diet, I am in the best of health and am very efficient.
You can do it too! I'll show you how it's done. It's easier than you think!
This is how your perfect nutrition consultation works online
For a first meeting, we'll talk on the phone for 15 minutes and you tell me what's on your mind. This is free of charge for you. You will receive my initial feedback and decide whether you want to accept my offer.
If you do, I ask you to write down everything you eat and drink for a week. I invite you to answer questions about your eating habits and complaints. You will receive an email with a questionnaire.
I will also send you a coaching agreement. Please sign it. You can scan everything and send it to me by email or you can choose the paper form and send it by postal mail.
I ask you to transfer the agreed price in advance. I will send you an invoice with my bank details. Of course you can also pay via Paypal.
Once I have received all the documents, I need one to three days to prepare our first online meeting.
We meet online
For this, we arrange a consultation appointment via Zoom, which lasts 60-90 minutes. You will receive the Zoom dial-in link by email in good time. During the consultation I will show you a presentation that I have created based on your information. If you like, I will record our session and send you the file by the evening of the following day together with a summary of what we talked about.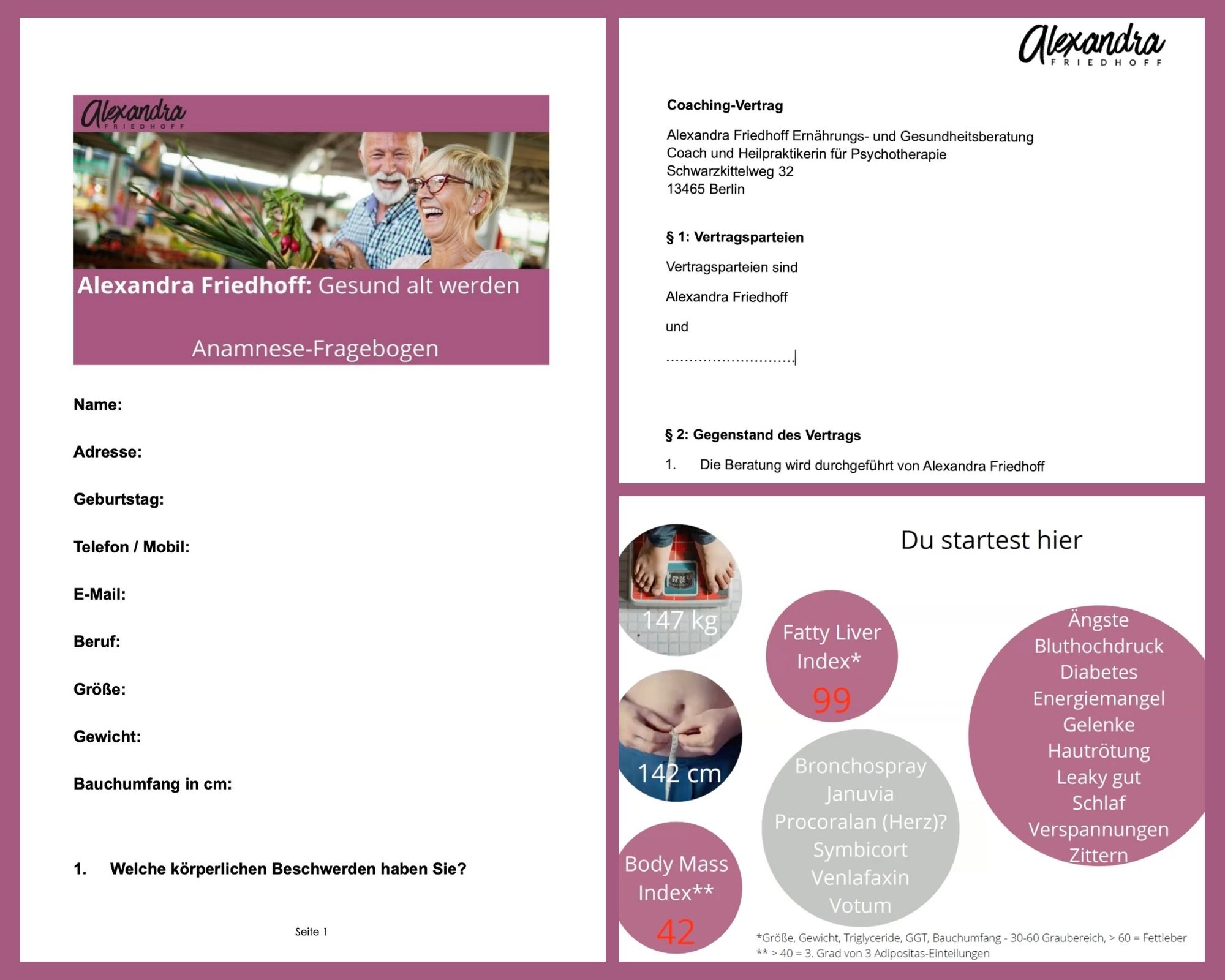 Here´s what happens next
This summary contains all the important details and recommendations we talked about. You don't need to take notes during the session and can concentrate 100 per cent on yourself.
Now it's your turn to take action. We will meet once a week for the next two months via Zoom or by phone. In between, you can ask me questions by email, which I will answer as soon as possible.
Now we can get started, if you want! Please use the button or send me an email to book my nutritional counselling online. I look forward to getting to know you. I will support you in the best possible way so that you can take your health back into your own hands as quickly as possible – I promise!
Please click on email if you would like to write to me or book. Alternatively, write to me at info@alexandrafriedhoff.de
Bacon
Online nutritional counselling online based on your nutritional protocol and questionnaire.

Recording of your consultation and summary email.

30-minute telephone consultation after 7-10 days.

You are welcome to book further sessions with me for 65 euros/hour.
Butter
Online nutritional counselling based on your nutritional protocol and questionnaire.

Recording of your consultation and summary email.

Telephone or Zoom support within the next two months – 30 minutes per week. In between, correspondence by email.
Cream
For the whole family! Online nutritional counselling based on your nutritional protocols and questionnaires.

Fixed price for up to three people. Each additional family member + 100 euros.

Recording of your consultation and summary email. Telephone or Zoom support within the next two months – 30 minutes per week. In between, correspondence by email.
*The prices stated are final prices. In accordance with § 19 UStG, I do not charge sales tax. Therefore, I do not display this (small business regulation).
Which offer is right for you?
BACON
This online nutritional counselling is ideal for you if you love cooking and trying out new recipes. You enjoy logging your food.
The detailed consultation and the one conversation after 7-10 days are enough for you. If required, you can book further individual sessions at a price of 65 euros.
BUTTER
With this selection, you can be sure of my continuous support for two months. Through the weekly talks you will clarify your questions promptly and feel well accompanied.
Of course, you can book further individual sessions at a price of 65 euros.
CREAM
Your favourite person or your family wants to join in? Great! Then start together and let me accompany you.
You'll see – it's really fun when there are several of you and you can celebrate your successes together.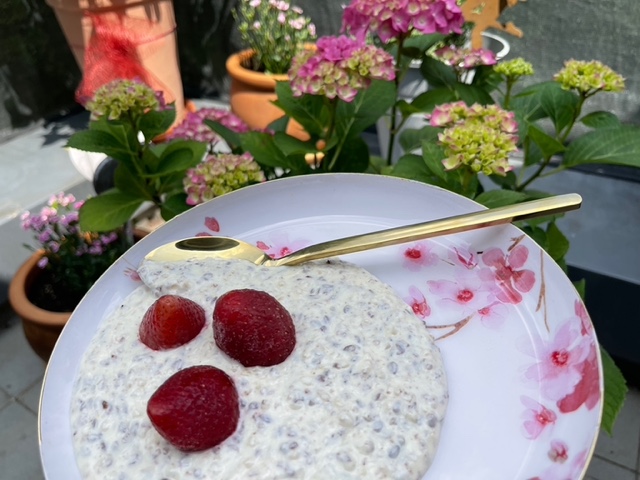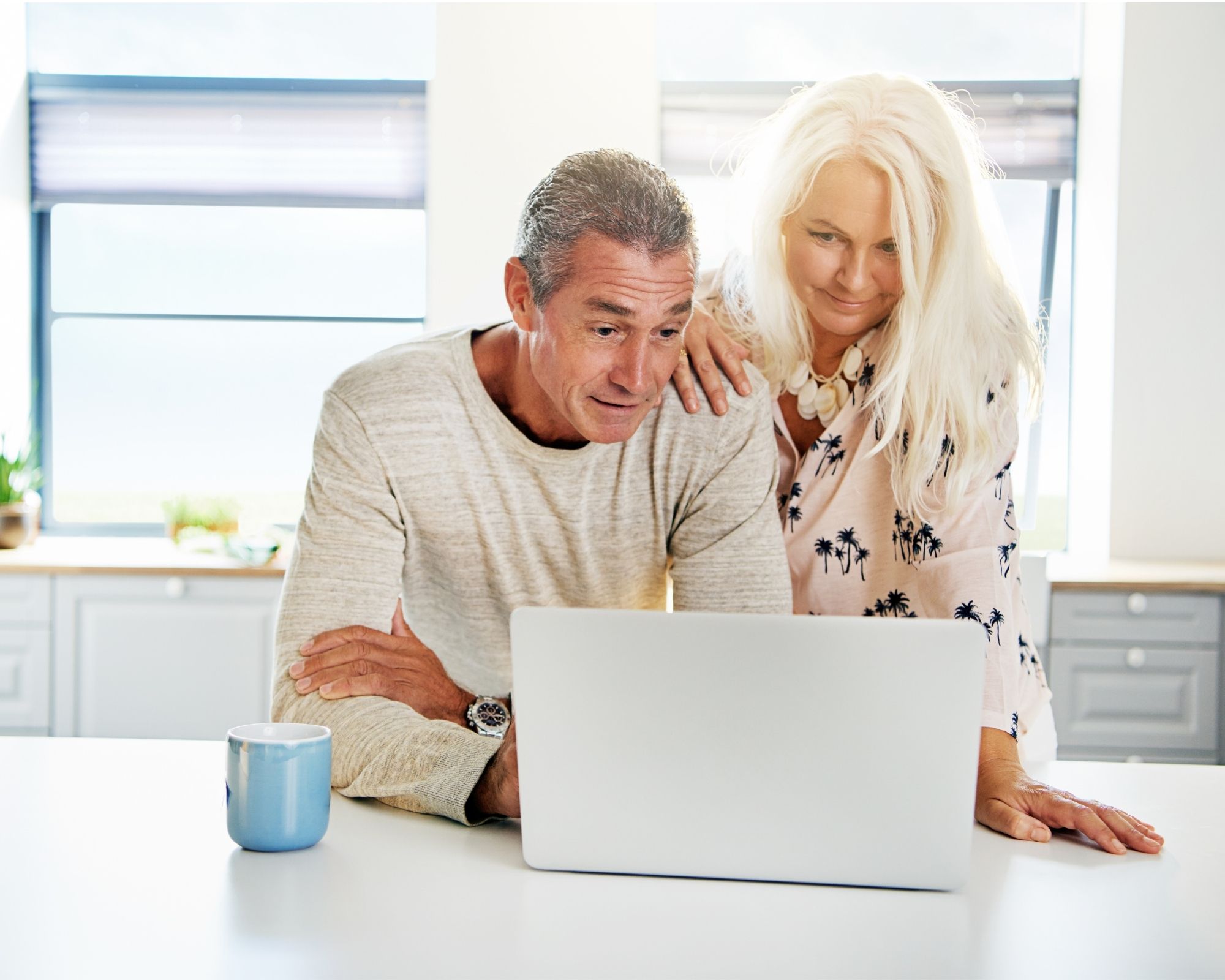 Please click on email if you would like to write to me or book. Alternatively, write to me at info@alexandrafriedhoff.de